1. Mobile Science exhibition (MSE)
MSE has been the first service of the centre to reach to people in remote areas, particularly to the students. Especially designed bus, with 24 exhibits was put into the service.
The journey of the MSE bus had been continuing for past 25 years. The MSE has till now travelled around 42,000 kilometres- kms in various remote villages, hilly and desert geographical locations of northern India to reach to more than 2,00,000 audience. The Centre has one Mobile Science exhibition on the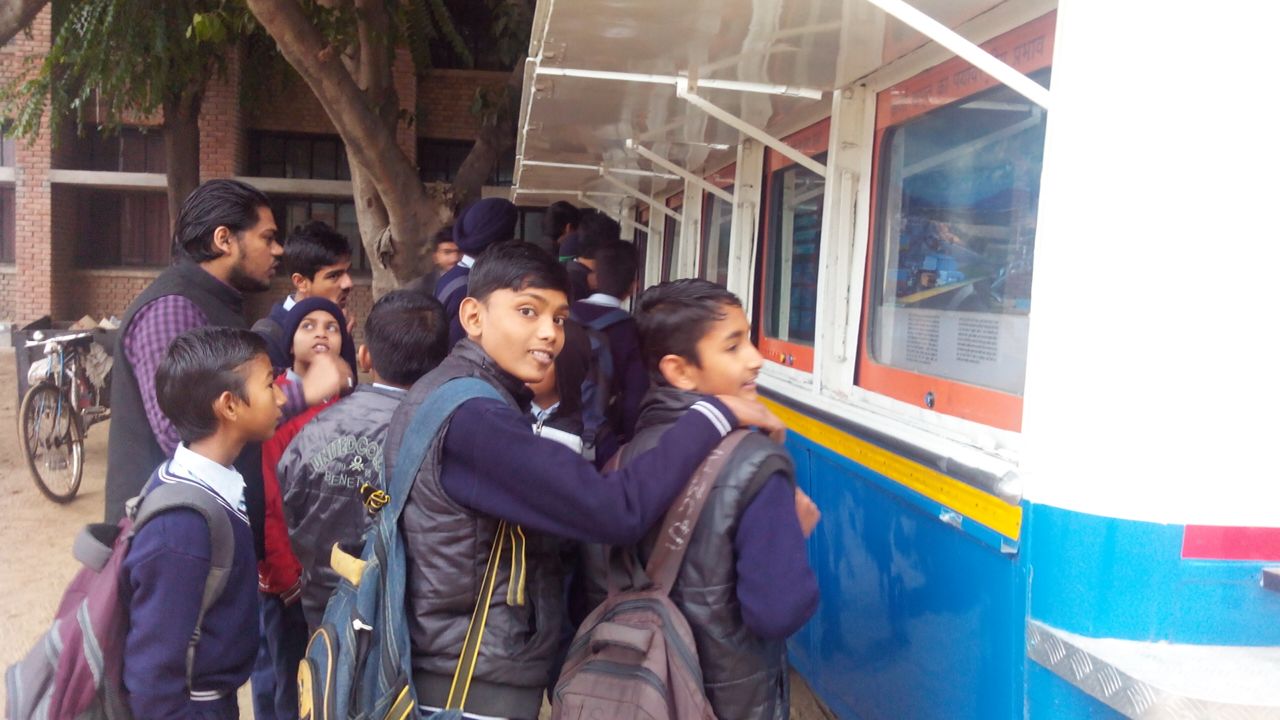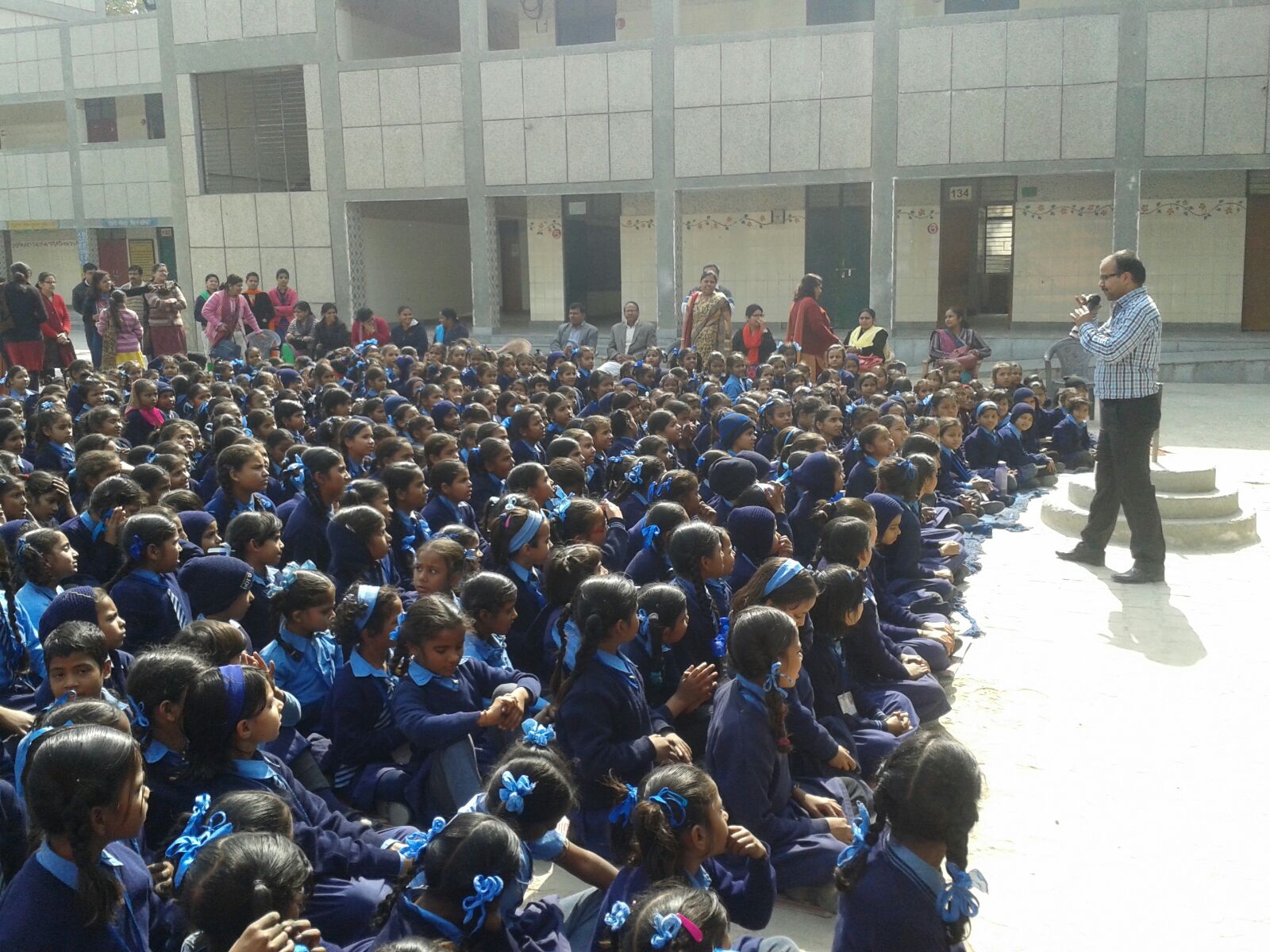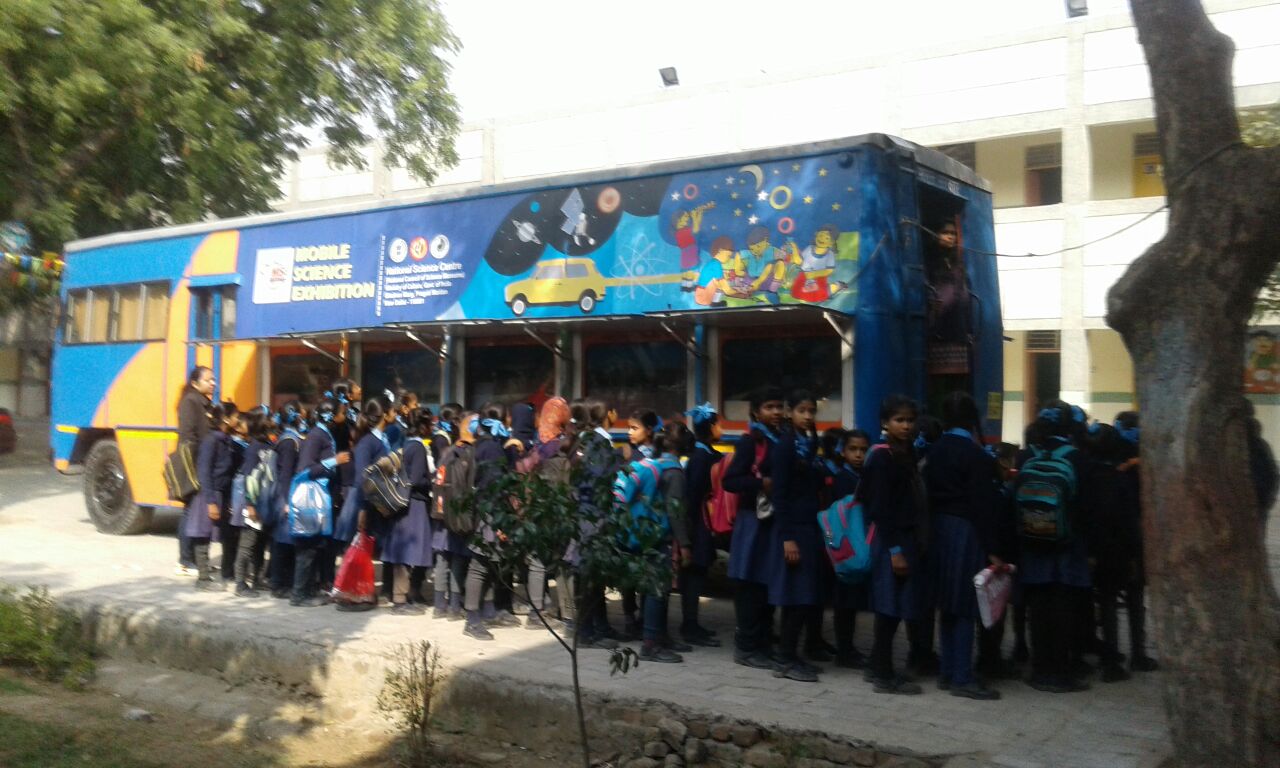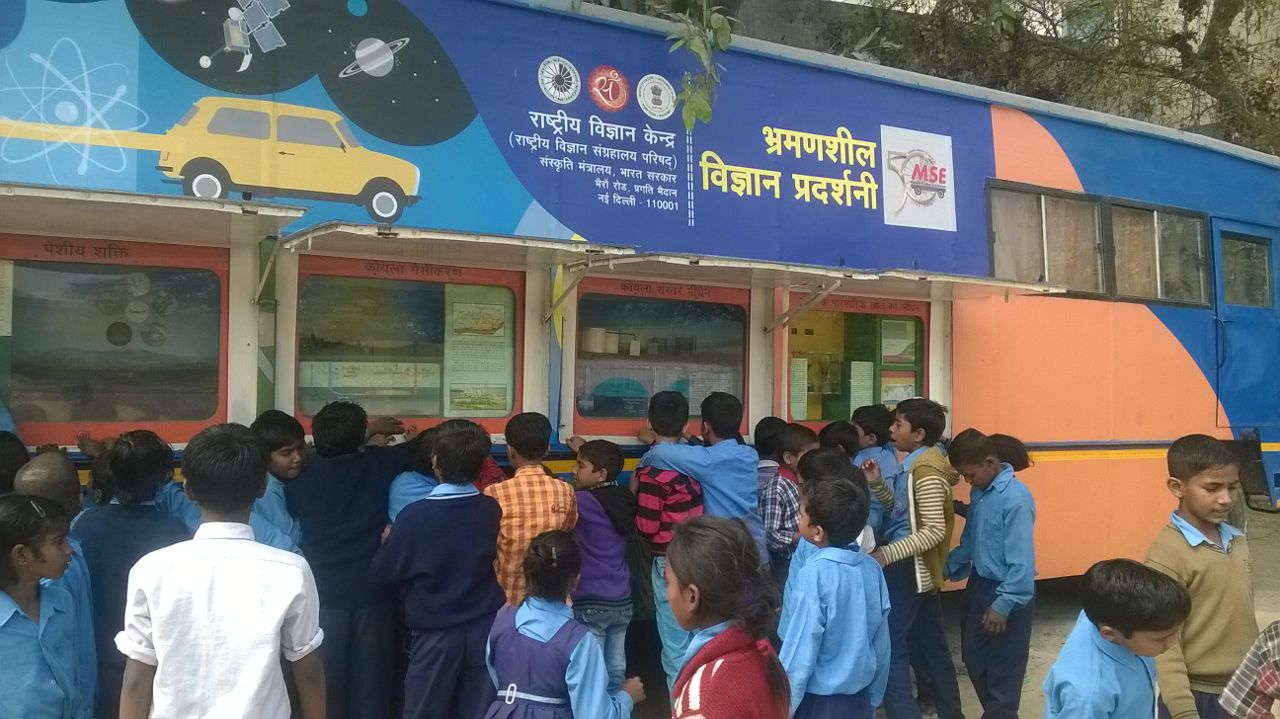 Highlights of the MSE BUS
Topic of the exhibition is 'New and Renewable energy Sources'.
Size of exhibition bus is 30 ft. (L) X 11.5 ft. (H) X 09 ft. (W)
School should have required size entrance, proper turning & parking space for bus.
Road leading to school and space for parking should be Pakka.
A room for staying of staff members with basic amenities.
School should take responsibility for security of exhibition.
School should provide volunteers (students or teachers) for demonstration.
Who can Avail the services
Any formal school established under the state department of education or educational authority having students from class from 5th to10th.
Minimum strength of the school should be 500 and must meet the criterion as indicated in point2.
Minimum 100 kilometresaway from Delhi(ISBT Kashmere Gate Delhi) as reference point).
Financial Requirements
The school will bear the cost of the exhibition which is Rs5000/- per programme (normally for 5 days)
Local publicity of the exhibition will be borne by the school
Security and safety of the MSE bus in the premises of the school will be primarily responsibility of the school
2. Science Festival
Students and public in urban areas have more opportunities to visit nearest science Centreand participate in the activities whereas students and public in remote areas do not haveaccess to such facilities.A package was thus designed for such events where a small truck reached to the site. The programme is popularly known as "Science Festival".The components of a typical Science Festival are portable exhibits, Telescope, science demonstrations, inflatable planaterium and training programme for students or teachers. With publicity by local authority, the crowd is pulled to the site.
The Centre also offers tailor made activities and programmes as per the need of the requesting organisations, Universities, NGOs, IITs, schools etc. The Centre has reached around two million audience through various outreach programmes. The Centre in the past 25 years have established itself as a brand in the mindset of its regular audience, communities, scientific organisation, NGOs. Through outreach programmes the Centre has woven a long term relationships and establishing strong community ties, understanding their need to design the outreach programme, which in turn, can encourage more people to visit the Centre. The association and the journey of kindling masses with scientific temper are continuing.
Pls consult the attached document