राजभाषा उपलब्धियाँ
राजभाषा कार्यान्वयन समिति की तिमाही बैठक 12.04.2019 को सम्पन्न हुई।
राष्ट्रीय विज्ञान केंद्र, दिल्ली में पारंगत प्रशिक्षण के द्वितीय बैच में 13 अधिकारियों व कर्मचारियों को जनवरी 2019 माह से प्रशिक्षण दिया जा रहा है जिसकी अवधि लगभग 06 माह है।
राष्ट्रीय विज्ञान केंद्र,दिल्ली में हिन्दी कार्यशाला का आयोजन दिनांक 27.02.2019 को किया गया।
राजभाषा कार्यान्वयन समिति की तिमाही बैठक 17.01.2019 को सम्पन्न हुई।
राष्ट्रीय विज्ञान केंद्र के 23 अधिकारियों व कर्मचारियों ने जुलाई से नवम्बर, 2018 के दौरान पारंगत प्रशिक्षण प्राप्त किया।
पारंगत परीक्षा (प्रथम बैच) का परिणाम 31.12.2018 को घोषित किया गया जिसमें राष्ट्रीय विज्ञान केंद्र, दिल्ली के सभी 19 अधिकारी व कर्मचारी अच्छे अंको से उत्तीर्ण रहें।
श्रीमती नन्दिता मोहंती, वरिष्ठ आशुलिपिक, ने आशुलिपि का प्रशिक्षण प्राप्त कर परीक्षा 93 प्रतिशत अंकों के साथ उत्तीर्ण की।
Introduction of
NSC Delhi
National Science Centre, Delhi is one of the largest Science Centre in Asia and it is popularly known amongst its visitors as, "A Dream Castle for One and All". The iconic structure of the Centre is an exemplary landmark in the arena of modern architecture which is strategically located in the vicinity of the commercial exhibition hub of India i.e. Pragati Maidan Complex. The Annual footfall to the Centre is more than half a million visitors. Nobel Laureates, Eminent Scientists & Technocrats, Astronauts, Museum Professionals and many more luminaries from various fields are its regular visitors. The primary objective of the Centre is to engage , educate and entertain the visitors through thematic exhibitions, interactive educational activities and outreach programmes.
National Science Centre, Delhi, was inaugurated on 9th January 1992 by Shri P V Narsimha Rao, the then Hon'ble Prime Minister of India. National Science Centre, Delhi, is a unit of National Council of Science Museums (NCSM), which itself has 27 Science Centres & Science Cities under its umbrella. NCSM is funded and governed by the Ministry of Culture, Government of India.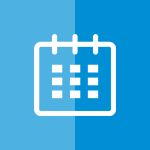 ---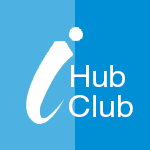 There are Notifcation of I-Hub Club
---
Almost all countries organise, in some form or other, science fairs to stimulate young minds to take active interest

Read More..