Project Coordinator Desk
The Regional Science City, Lucknow is a unit of the National Council of Science Museums (NCSM), which is an autonomous body under the Ministry of Culture of the Government of India. It is a pioneering institute engaged in the popularisation of science among the people of the Uttar Pradesh in general and among the students in particular. It was inaugurated on the 7th September 1989 as a Regional Science Centre & upgraded on 21st September 2007 Since opening, the Centre has rendered yeoman service to the cause of science popularisation. The objectives of the Centre are as follows.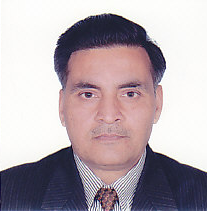 Dr Raj Mehrotra
Project Coordinator
Objectives
Popularisation of Science among the general public at large & students in particular. Efforts to achieve scientific literacy in the country.
To inculcate Scientific Awareness & Scientific Temper.
To organise various educational programmes for the benefit of students, teachers & society.
Supporting curriculum based education at school & college level by imparting teachers training.
Encouraging inquisitive minds to inculcate innovative ideas.
Display & demonstration of progress & achievements in various fields in science and technology.
"Learning To Do", "Learn Through Fun" have been chosen as mode of learning.
Preserving the Science & Technology Heritage of the country.
The Centre has always been a place of happening through activities and achievements. The Centre was open for public in 1989 and since then millions of visitors have thronged the Centre and participated in numerous activities for different stake holders of the society. I give full credit to the entire team of the Centre who have worked relentlessly in successfully delivering the amidst a challenging market. Recently the Centre celebrated its silver jubilee to commemorate 29 years of services to Society. Hence the Centre is fulfilling its objective to its visitors which is 'Engage – Educate – Entertain'.
In this financial year the Centre has been once again been visited by more than half a million visitors. We reached to the visitors located in remote places in districts of Allahabad, Raibariely, Kanpur and Rural Areas of Lucknow district through Mobile Science exhibition.
In the age of digital technology era, new avenues have been evolved to reach to millions. The society has become a global village. Hence it has become very essential for us to reach to our prospective visitors and clientele. It gives me a great pleasure in presenting the new and vibrant website of the Centre. It has become very essential that I wish that the activities and facilities of the Centre may reach to millions of visitors; hence the new website has been designed and is being presented to our esteemed visitors. The website has all information which a visitor may desire for planning their visit to the Centre. It also has information about our business, expertise and areas where we may associate with society and the prospective customers. You may also visit us on social media and see the contents and updates.
I do hope our esteemed visitors will like the website pages and expect that visitors will give us feedback in order to improve its visibility and reach.
Dr Raj Mehrotra