December 11, 2017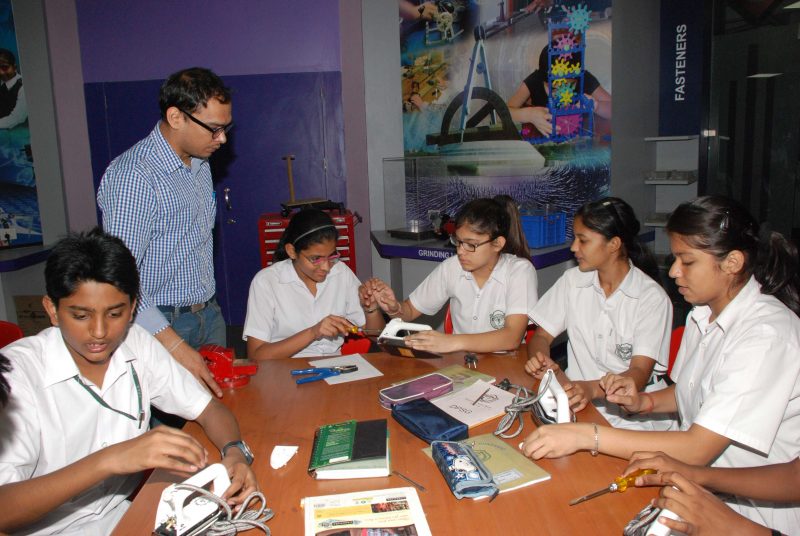 Almost all countries organise, in some form or other, science fairs to stimulate young minds to take active interest in science, engineering and mathematics and to provide a platform to these youngsters to nurture their creativity. The fairs further aim to provide an educational experience by exposing them to the judges and the public to give confidence and public recognition for their work. Every year over 2 millions students in India alone participate in these fairs at different levels.
Research is process by which people create new knowledge about themselves or the world around them in order to answer a question or solve a problem. While choosing the problem, one needs to carefully think as to how the research might enhance the knowledge and quality of lives of people. Similarly engineering feats try to create things, which never existed before to help mankind based on knowledge acquired. NISF aims at bringing this aspect of thinking, problem solving and researching attitudes in young minds.
The student projects are excellent examples of 'inquiry' based learning which employs hands on approach to teaching science: students learn through research and experimentation, not just through lectures and books. It also tries to bring together young scientists from different parts of country to compete, get prizes/awards, establish new collaborations for future research, exchange thoughts with students from other cultures and make new friends.
ELIGIBILITY: City Level Science Fair: School students from Delhi are invited to participate in the Science Fair to be in the month of January 2018. Selected students will be invited to participate in the Northern India Science Fair to be held at National Science Centre immediately after the City level science fair.